Managing Partner, of Bioscopewala Pictures, Nishith Takia is set to create IPs for the Indian and the global market. After the resounding success of DELHI SAFARI, a 3D feature film, produced in his earlier avatar, Nishith has a more aggressive and stronger commitment to building global content.
Since 9 years Nishith has been involved in creating IPs and marketing and distributing content worldwide. In his desire to produce highly connected content, Nishith has tied up with the leading duo team in LA, Pamela Hickey and Dennys McCoy, whose writing credits have won them several awards worldwide for over a decade. Some of the series they have written include, Sabrina - The Teenage Witch, Monkey Business, Pinocchio, Fleabitten … and many more.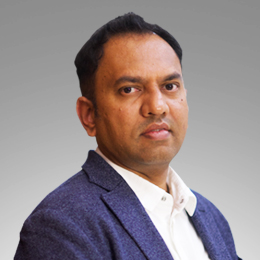 Rajiv is the Founder & Managing Director of Green Gold Animation. He has built India's Largest Animation Brand "Chhota Bheem", which currently has a viewership of over 40 million children, and is the first ever Indian animation character to have its own line of branded merchandise.
Over 18 years, Rajiv's leadership took Green Gold to become India's largest producer of domestic content having produced over 350+ episodes of animation content, 30+ television movies and 3 theatrical movies. He also ensured that the company would setup its own Licensing & Merchandising Division, exclusive stores, across India.
Rajiv also holds a Master's degree in Computer Science from University of Missouri Kansas City, USA. Rajiv has learned Animation at Academy of Art, San Francisco, USA.